Book Coimbatore to Salem DropTaxi – One way Cab Fare

Why Choose Yazhl Drop Taxi
Lowest fare in the market
Doorstep pickup and drop
Well trained and Uniformed drivers
Safe and comfortable journey
Upgraded fleet of GPS enabled Cars
Available across 75 cities in India.
24×7 Customer Support Available
Coimbatore to Salem Drop Taxi
Yazhl Drop Taxi providers One way & Round Trip and outstation taxi services from multiple cities.Coimbatore to Salem Drop Taxi and rest assured you will get quality & reliable services for your Drop Taxi Coimbatore to Salem. Coimbatore to Salem Cab at one way fare.with in excess of a decade of ability in car rental providers, one way drop taxi is the best taxi service. Yazhl Drop Taxi was started with the focus of simplifying car hire for outstation trips and we specialize in one way cabs, round trip journeys and even multi city trips. Car rentals in Coimbatore or Car rentals in Salem are also provided. We offer daily car rentals and also airport transfers in most cities across India.
Coimbatore toSalem cab rental services at yazhl drop taxi and enjoy a great trip with family and friends.so customer could benefit more points of interest by just paying one path drop off charges.The best decision for wayfarers who may need to development one way taxi Coimbatore to Salem. However if you are looking to go on a one way journey it's best to hire a chauffeur-driven one way cab.here are options available to book a shared taxi if you are on a budget trip. If you are looking for a taxi that is dedicated to your use you can find that as well.
If you are keen on an low-cost option as cab from Coimbatore toSalem.We care about your safety! with one way drop taxi enjoy your ride with safe and secure.
Coimbatore to Salem One Way Drop Taxi
The distance between Coimbatore to Salem Drop Taxi is 155 kms and it takes 2 hours 30 mins to reach Salem by booking a Cab from Coimbatore to Salem drop taxi.Etios, Innova, Swift and more at yazhl drop taxi, you will get various of various sorts of cab writes to hire for ride a Coimbatore to Salem outstation Taxi Service.Cheapest taxi service provider in call taxi Coimbatore to Salem.
Best is a relative term and it depends on what you prefer as a traveler. Most travelers prefer comfort, quality service at a reasonable price. Be careful when trying to haggle for the lowest priced or cheapest cab service in Yazhl Drop Taxi.
What type of vehicle's are avilable ?
We provide vatiry of cars from Sedan ~ Suv
SEDAN : Swift Dzire, Toyota Etios, Hyundai Xcent, Tata Zest,
SUV      : Toyota Innova, Mahindra Xylo, Mahindra Marazzo, Ertiga.
book a Taxi/Cab/Car from Coimbatore toSalem with Yazhl Drop Taxi
Yazhl Drop Taxi providers One Way, Round Trip and Customied cab/Taxi package service from Coimbatore toSalem
We Are providing the cheapest/best cab rate for Coimbatore toSalem Taxi Booking.
Cheapest taxi service provider in Drop Taxi Coimbatore
Yazhl drop taxi provides Drop Taxi, One Way Taxi, One way Drop Taxi, Airport Taxi Services, Call Taxi services and Rental cabs
We provide regular One way taxi services from Coimbatore toSalem drop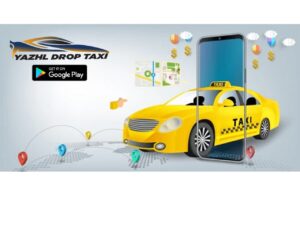 Coimbatore to Salem Drop Taxi Fare Cost

Vehicle Type
Model
One Way Fare
HATCHBACK
Indica / Similar*
Starts from ₹1,700
SEDAN
Etios / Swift Dzire / Similar*
Starts from ₹1,860
SUV
Xylo / Innova / Ertiga / Similar*
Starts from ₹2,170
Coimbatore to Salem Drop Taxi Fare
Tariff Terms and Conditions:
Driver bata & Toll Fees, Inter-State Permit charges (if any) are extra.
Driver bata is Rs. 300/- per day for Round Trip.
Drop Trips – Driver Bata Rs. 300. [Rs. 400 for above 400kms]
Round Trips – Minimum running must be 250kms per day. For Bengaluru it is minimum 300kms per day.
Drop Trips – Minimum running must be 130 kms per day.
1 day means 1 Calender day (from midnight 12 to Next Midnight 12)
Waiting Charges will be Rs.2 per min.(Except 30 min for food.)
Max lagguage capacity by vehicle type – Sedan – 3 suitcases, Suv – 4 suitcases
Hill station charges – ₹300.
Coimbatore toSalem Drop Taxi Per Km Rate

Vehicle Type
Model
Seater
Per Km Rate
HATCHBACK
Indica / Similar*
4
Starts from ₹11
SEDAN
Etios / Swift Dzire / Similar*
4
Starts from ₹12
SUV
Xylo / Innova / Ertiga / Similar*
6/7
Starts from ₹14
Yazhl Drop Taxi using our application or by visiting www.yazhldroptaxi.com or sending an email to yazhldroptaxi@gmail.com